About The Gift of Jazz
Upcoming Shows
Odyssey Showcase is proud to present: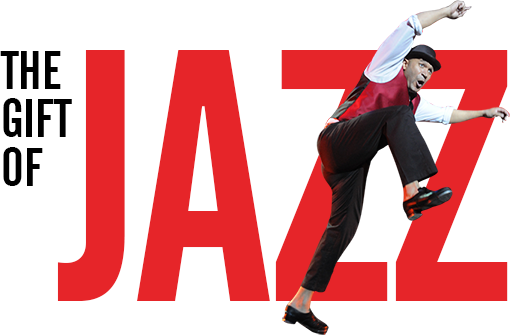 From Africa to New Orleans to the True North Strong and Free
UPCOMING SHOWS IN FEBRUARY 2018
National Gallery of Canada
Thursday February 15th
Noon – 1:30 pm – SOLD OUT
Thursday February 15th
6:00 pm to 7:30 pm
Friday February 16th
NOON to 1:30 pm
A musical celebration of Jazz from its African and Gospel roots to modern day expressions including the arrival and influence of Jazz in Canada.
From the cotton fields to the early roots of Gospel music to the more contemporary jazz sounds of today, The Gift of Jazz celebrates the courage, determination, grace and unrelenting spirit of men and women who overcame incredible challenges (such as breaking down the colour barrier) and reflects the history, impact and contributions of these performers on the world of Jazz.
Tickets available through Odyssey Showcase by phone at (613) 321-2066 or email at info@odysseyshowcase.org
OR  Eventbrite (Feb 15 – Evening Show Only)  / Eventbrite (Feb 16 – NOON Show Only)

Words of Praise From Everyday People
Vanessa Sutton, CPA, CMA, FCIS, General Manager / Directrice générale, Ottawa Symphony Orchestra / L'Orchestre symphonique d'Ottawa

It was an absolute pleasure to have been present at your production of "A Gift of Jazz". It was a feast of the senses that covered an impressive spectrum:, an exploration of the roots of jazz to the golden years that included top-notch vocals, dance, and musicianship. This, along with the clever idea to accompany the experience with narration, I couldn't have expected more from a performance!

The Gift of Jazz celebrates the profound impact and diversity of black culture and history and portrays a musical story-telling of the contributions of African Americans in the development of music. The Gift of Jazz is engaging, dynamic....A must-see performance!

The Gift of Jazz was a spectacular show! The vibe in the room was electric. The band was superb, the singers outstanding, the room was hopping. People were singing, laughing, crying, swaying back and forth totally in love with the production. A full house!! Some comments from my guests: brilliant, Deborah and her team were fantastic...WHAT A GIFT.. Through the music, narration and costuming - what an innovative way to introduce the audience to Black history and its importance and relevance to Canada's history. Always nice when a show absolutely exceeds your expectations. This was an evening to remember.

The show was a world class professional production. I especially enjoyed singer Michael Hanna and learning from him about his father, legendary jazz artist Roland Hanna, whom I researched after the show, and seeing former world tap dancing champion Darin Kyle. Also exemplary was the seamless combination of narration, lyrics and music and the cohesion of the superb band with the singers. It was especially delightful to see how all the performers were having fun on stage with each other and with the audience. From the renditions of Amazing Grace and Swing Low in the historical context to modern songs like I Love Being Here with You. it was moving, thrilling and memorable to be part of the audience and I was extremely proud to be associated with this performance celebrating Black history month in such a meaningful and entertaining fashion.
Performer Bios
About The Artists
Deborah Davis

Creator/Producer/Singer

Deborah Davis has been singing professionally and creating musical shows and events for more than twenty years. She headlined The Ottawa International Jazz Festival's family day in 1994, 1995 and 1997 with her show What is This Thing Called Jazz?

In 2000, Davis created Satin Dolls, a show which portrayed the life and times of the greatest women of American jazz. The Gift Of Jazz production is based on the highly successful Satin Dolls, which played to sold-out houses in Ottawa at the Canadian Tulip Festival, the National Arts Centre Fourth Stage and, in adapted formats, has highlighted corporate and charitable events in Toronto as well as Ottawa.

Davis is also the creator and master-mind behind a number of successful productions including Canada Roars – A Musical Taste of our Canadian Heritage/Notre patrimoine canadien, une odyssée musicale, the longest running bilingual concert show in Canada and the only show of its kind in North America. Now in its sixteenth season, this artistically vibrant ninety-minute production celebrates and pays tribute to the history of music in Canada. It features fifty performers including musicians, lead and back-up singers, Aboriginal performers, contemporary, step, and highland dancers and actors.

Deborah appreciates that it takes a team of dedicated professionals to make these projects successful and is quick to acknowledge the immense contributions of her entire team, particularly Peter Beaudoin, Musical Director and drummer, who has supported her visions from day one. 

Musical Director/Percussion

Peter Beaudoin

Musical Director/Percussion

Peter has over thirty years of experience as a musician, drummer and band leader. He has also completed nine Canadian Forces world show tours, to Bosnia, Afghanistan, and Dubai. He has had an impressive career as a respected and well sought after performer and recording musician with numerous world class Canadian and international artists including Harry Chapin, Petula Clark, Rita Coolidge  and James Moody to name a few. Peter has been working with Deborah Davis since 1997 on a number of projects as Musical Director including Satin Dolls, What is this Thing Called Jazz, Canada Roars and the Canadian Musical Odyssey Ensemble.

In addition to being a guitarist for the RCMP Concert Band and traveling for more than twenty years, Gino has performed ceremonial music concerts for Governor Generals, the Prime Minister and various local and visiting heads of states.   Some of his performing highlights include; performances for the Queen of England and their Royal Highnesses the Prince and Princess of Wales, Collaborations with Canadian entertainers David Foster, Celine Dion, Rick Little, Paul Anka, and The Canadian Brass. Gino has been with Canada Roars and the Canadian Musical Odyssey Ensemble since 2003.

Martin first took up the bass guitar in grade 9 music class at Samuel-Genest high school. After graduating from grade 12, he bought a double bass and studied privately with former Ottawa bassist Steve Watson for about a year. He is otherwise self-taught. His professional playing career began in earnest in 1989 with a five month stint in the show band on a cruise ship travelling around Europe. The gig involved accompanying performers from solo singers, to a singing, dancing Broadway review, to ventriloquism and juggling acts. This is typical of his career ever since. From bars to supermarkets to theatre and festival stages. From cocktail jazz to full tilt rock and roll with a variety of folk music in between. From Latin-American to French-Canadian. Martin has done it all. Martin was part of the very first production of A Musical Taste of our Canadian Heritage, and this year is back again with the Canadian Musical Odyssey Ensemble.

Darin Kyle

Lead dancer tap

Darin Kyle resides in Ottawa, Ontario. He is a Canadian grown talent heavily involved in the dance industry since the age of 12, accumulating training in Tap, Jazz, Ballet and Hip Hop. Darin has twice represented Canada at the World Tap Dance Championships, becoming a double Gold medalist and the only Canadian man to become World Solo Champion.  Since then he has spent time-sharing his unique groove in education and performance across Canada. Darin has also attained a bachelor's degree in Classical History and a Diploma in Developmental Services. Darin has been working with the Satin Dolls and Canada Roars productions since 2009.

René began pęaying the saxophone in high school at the age of fourteen. He completed his Bachelor of Music degree at the University of Ottawa and his Masters degree in jazz studies and pedagogy at the University of Miami.  He also studied in New York City with Joe Allard and Eddy Daniels.  Some of his strongest influences include Cannonball Adderley, Sonny Rollins, Charlie Parker, Michael Brecker, Phil Woods and John Coltrane.  Highlights from his career include performing with Jean Beaudet, Rob McConnell, Dave Leibman and Guido Basso.

Ed Bimm

Keyboards & vocals

With thirty-five years in the music and entertainment business, Ed Bimm started his career at age fifteen when he formed his first band.  A much sought after session player, Ed has recorded and toured with well known Canadian and international artists including Susan Aglukark, Charlie Major, Ian Tamblyn, Les Emmerson, Sneezy Waters, Randall Prescott, Wayne Rostad, The Cooper Brothers and Family Brown. As well as writing music for CBC, CTV Ottawa and the National Film Board of Canada, Ed spent two years in Los Angeles doing session and recording work with various artists. In addition to his music interests, Ed is always keeping up with the latest in computerized electronic instrumentation and equipment.   Ed has been working with the Canadian Musical Odyssey Ensemblesince July 2001, and can be seen every Thursday as part of the Johnny Vegas Orchestra.  In summary, Ed Bimm is a multi-talented artist whose style can be described as "versatile" from Classical to rock and everything in between.

Michael Curtis Hanna

Vocalist and Musician

Michael was blessed with the unique life experience of living in a community with Sarah Vaughn, Al Hibler, Thad Jones, Nat Adderly and a host of noted musicians around the corner from his home. Born in Detroit, Michigan and raised in Teaneck, New Jersey he was immersed in much of the changing musical landscape of the past 50 years.

Finding Jesus and Gospel music Michael sang in church choirs from Detroit to Ottawa. As a solo vocalist, Michael toured with and for his father, the late Sir Roland Hanna in the United States and Japan. Having a fondness for male vocal harmony, Michael nurtured this love of singing with male a cappella groups including the Canadian Men's Chorus of Toronto.

Michael currently manages Rahanna Music Inc., and has developed over 300 compositions of Sir Roland Hanna. He can also be found on several CD's in addition to performing in Ottawa and abroad.